When you have been charged or arrested for an offense known as "operating a vehicle while intoxicated" which is referred to more commonly as a DUI or OWI, your reputation, freedom, and finances are at stake. You will need legal counsel and an experienced lawyer that has extensive knowledge when it comes to the intricacies of Indiana DUI laws.
Time is a vital factor under Indiana DUI laws. It is very common for people that are faced with these charges to worry about losing their jobs or jail time. It is essential to know that hiring the correct legal team might assist with mitigating the legal impacts. If you or your loved one was charged with OWI in Indiana, contact Rathburn Law. Our Brownsburg Felony DUI Defense Lawyer is highly focused on pursuing the best resolution for your case.
In the majority of cases, an DUI/OWI will typically result in a "misdemeanor" charge. However, depending on the circumstances, this might lead to a "felony" charge which is more serious.
What Is Considered A Felony DUI In The State Of Indiana?
The situations when a DUI/OWI can turn into a felony typically include:
 Killing or seriously injuring one or more persons while DUI (driving under the influence).
 Driving with a minor in your vehicle while you are intoxicated.
 Having a DUI or OWI conviction in the last five years.
When you are charged with a felony, the penalties can become more significant. Felony DUIs have stringent penalties such as having to pay fines up to $5,000 or 365 days in prison. A conviction for an Indiana felony DUI could lead to these consequences:
 For a Level 6 felony, you could be facing 2.5 years imprisonment
 A felony will appear on your record
 Longer probation and higher fines when compared to misdemeanor convictions
 Court-ordered participation in either an alcohol or drug rehabilitation program
 Suspension of your driver's license
Facing a felony DUI conviction will require the experience and skills of a DUI attorney to safeguard your freedom, record, and license.
What Is A Habitual DWI Felony Charge?
A habitual DWI felony charge comes about when the person has already been convicted three times for DWI offenses within 10 years of the 4th offense. For the conviction, the State has to prove the person is guilty of the current pending DWI charge and has three (or more) prior DWI convictions (within ten years of the offense date) of the current pending charge. The prior convictions should also involve similar conduct.
DUIs in Indiana count as subsequent offenses when they occur within five years of a previous DUI. When a person has three DUIs (within 10 years), Indiana will consider the defendant as a "habitual traffic violator" which could add eight extra years to their jail sentence.
If you are faced with a DUI conviction, it is in your best interests to contact a DUI defense attorney in Brownsburg who can give you more advice on your current situation.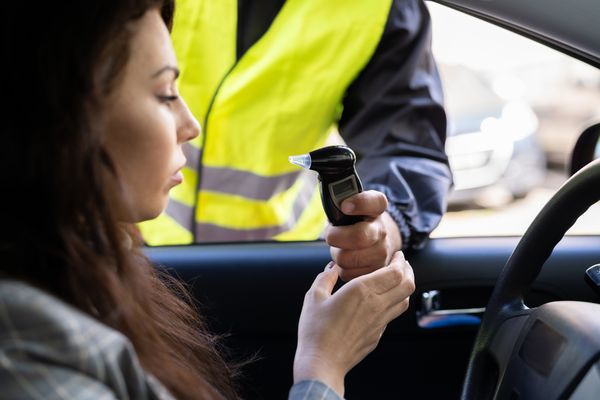 What Other Felony DUI Charges Could I Face?
A DUI in Indiana, which is known locally as an OWI (Operating While Intoxicated) will fall under when you drive with a BAC (blood alcohol content) over .08% or you cause an accident due to drinking before you drove.
In addition to misdemeanor charges, here are some of the other DUI charges you could be faced with:
Class A Misdemeanor DUI
If your BAC measures 0.15% or more and you decide to drive, you could be faced with a Class A misdemeanor DUI charge. If could also face a Class A misdemeanor charge if you have a BAC of between 0.08% and 0.15% or you have a Scheduled I or II controlled substance present in your system.
Penalties for Class A misdemeanor DUI convictions often include a suspension of your license, a fine (up to $5,000), or a jail sentence (up to one year).
Level 6 Felony DUI
You have committed a Level 6 felony DUI in these situations:
 You already have a prior DUI conviction (within seven years of your current DUI charge)
 Your BAC was 0.15% or more, you are 21 years old (or older), you drove under the influence of narcotics (drugs), or your actions endangered another person, or/and you had one of more passengers in the vehicle under 18 years of age
Individuals convicted of Level 6 felony DUIs, could face imprisonment (6 months to 2 1/2 years). This is a conviction level that comes with a fine of up to $1,000 and a license suspension.
Level 5 Felony DUI
You have committed a Level 5 felony DUI when you have a prior conviction for OWI causing catastrophic injury, death, or serious bodily injuries. A Level 5 felony also includes causing serious bodily injuries to another person when you drove with a BAC of 0.08% or more, driving while intoxicated, or under the influence of drugs.
Level 5 felony convictions can lead to an incarceration sentence that ranges from 1 to 6 years (with a 3-year advisory sentence), a suspension of your license, and a fine (up to $10,000).
Level 4 Felony DUI
If you already have prior DUI convictions (within five years of your current DUI charge) and you have caused serious bodily injuries to someone else while you were driving with a BAC of 0.08% or more, while intoxicated, or under the influence of drugs, you have committed a Level 4 felony DUI. You might also be charged with a Level 4 Felony DUI if you caused catastrophic injury or death to someone else while committing the DUI. In addition to a fine (up to $10,000) you could be facing a prison sentence of between two to 12 years (with an advisory sentence of six years), and a suspension of your license.
Other Penalties For DUI
Over and above the penalties that have been mentioned above, you might be faced with other penalties for a DUI conviction if you already have one previous conviction:
 At least 240 hours of dedicated community service or a minimum of five days in prison
 Undergo an alcohol and drug assessment and complete treatment programs when appropriate
If you already have two prior OWI convictions the incarceration term will increase to 10 days (or 480 hours of community service), complete an alcohol and drug assessment, and treatment programs when appropriate. The courts are not allowed to suspend these incarceration terms, and they have to be completed 6 months from the sentencing date.
What Is An Aggravated DUI In The State Of Indiana?
Aggravated DUIs are average DUI charges, but with an enhancement. Examples of DUI enhancements include the following:
 Driving under the influence with a passenger that is under the age of 18
 Driving under the influence and causing the death of another person
 Driving with a BAC of 0.15% or more
 Driving under the influence and causing a person to sustain serious bodily injuries
Aggravated DUI charges are classified as Felony DUI charges, which is a term that is used in the state of Indiana. Other aggravated DUI offenses can also include DUI in school zones, driving intoxicated with a suspended license or an invalid license, operating a bus for a school while intoxicated or under the influence of alcohol or drugs, and having more than one conviction (in a short time frame).
How Much Jail Time Will I Have To Serve For A DUI In Indiana?
To begin with, just about every person that is arrested for an OWI/DUI in Indiana, for the first time or a repeat offense, will most likely be incarcerated after they are arrested. In most cases, it will be less than one day, but if the arrest occurs on a holiday or weekend, or the DUI has resulted in death or serious bodily injuries it may be longer.
In most cases, your time spent in jail before your trial may have to do with the bond or bail amount and whether it is affordable to you. At the same time, if you happen to be on probation, have a pending charge elsewhere, you have a warrant that is active, you may have to stay in jail for longer.
When Should You Contact A Lawyer?
It is advisable to consult with a felony DUI defense attorney in Brownsburg, IN as quickly as you can. Any charges should not be taken lightly and you will need guidance and advice from a law firm such as Rathburn Law on how to proceed. A knowledgeable DUI defense lawyer will have the experience to properly handle your unique case. They might help you by getting your charge dropped or reduced, or assisting you by getting your sentence reduced.
How Our Brownsburg Felony DUI Defense Lawyer Can Help You
At Rathburn Law in Brownsburg, IN, our team of attorneys is trustworthy, accessible, and reliable. Our specialties lie in assisting each of our clients to handle matters that cannot deal with alone and we always work on achieving the best outcome possible. Contact us today at 317.671.8965 to find out more about how we can assist you with your legal battles.