Indianapolis CDL Lawyer for Trucker Ticket Defense
Any CDL ticket lawyer will tell you, getting a commercial driver's license (CDL) in Indianapolis is no small feat. So, don't make the mistake of breaking the law and losing your CDL license.
Aside from a rigorous CDL test, in order to qualify for a CDL license you have to have had your personal driver's license for at least one (1) year. You have to be 18 years old to transport goods and materials and 21 if you are going to be transporting people.
You have to pass three separate tests and a physical in order to receive your CDL in Indiana. These tests include:
Knowledge exam
CDL skills exam
Road trip exam
You must pass all exams in order to qualify for your CDL.
Having your CDL can contribute to a lucrative and rewarding career. Commercial drivers enjoy the freedom that comes from being on the road. They also enjoy significant income. Because commercial drivers perform an important and dangerous function, Indiana puts very high responsibilities on them.
If the authorities revoke or suspend your CDL, you will likely lose your job. Many companies have strict policies about what happens if you lose your license. If you think about it, if you're a commercial driver, your job is contingent on your having a valid CDL. If you do something that jeopardizes that, you need to understand the consequences.
Depending on the type of violation that causes you to lose your CDL, you may be able to regain it. There are certain violations that the state considers so serious that it will revoke your CDL for life. This means that no matter what you do or what fines you pay, you will never drive commercially again.
If you invest months or years in preparing for a career as a commercial driver, losing your CDL is devastating. You're not going to convince an employer to keep you on if you've had your CDL revoked. Most will not keep you on if it's suspended.
Types of Cases Our Indiana CDL Lawyers Handle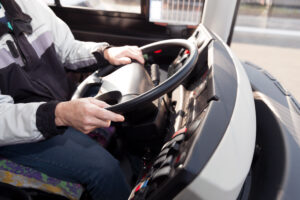 As a defense firm, Rathburn Law Office handles all types of cases. Over the years, we have become adept at handling CDL defense cases. We are knowledgeable of the many types of violations our clients may encounter. We know what the consequences of these violations are.
Indiana has very strict laws concerning commercial driver's licenses. And, once you jeopardize your CDL, you may never be able to get it back. This is why it's so important that you have an experienced CDL ticket lawyer by your side.
Log Book Violations
Indiana law requires commercial drivers to maintain current and accurate log books. These track the hours they have driven. Over the years, studies have found that exhausted truck drivers are liable to cause or be involved in accidents.
For this reason, drivers are required to track their hours. If you fail to keep a log book or falsify the records in your books, it is a federal felony. If convicted, you can be sentenced to up to 6 months in jail.
Equipment Violations
Your CDL can be suspended or revoked if you are cited for equipment violations. You typically have a certain period of time to remedy the violation. If you don't or are found to have further equipment violations, your license may be suspended.
Commercial drivers are expected to maintain and be accountable for the safe operation of their trucks. If you have equipment violations, you will be held liable. You should have maintenance reports readily available in case you are pulled over for an equipment violation.
Exceeding Local Weight Restrictions
If you're going to operate a commercial vehicle with a load over the weight limits, you need a special permit. If you don't have this permit or drive without the permit, you will be given a CDL violation. These violations carry fines and possible suspensions depending on your CDL record and history and the nature of the violation.
Hours of Service Violations
There are actually federal rules regarding the hours a commercial driver may work. You are allowed to work an 11-hour shift only if you have been off for at least 10 consecutive hours. These rules are meant to protect the driver and the community. If you violate the hours of service rules, you will be issued a citation. This violation can lead to fines and a possible suspension depending on how egregious the violation is.
Driving in the Third Lane
Most states have rules about tractor trailers driving in the third lane. Indiana commercial drivers must stay in the right lane (or the right and middle lane of a three-lane highway.) If you are caught violating this rule, you will be subject to a fine of up to $500.
The main reason for this is that the third or "inside lane" is known as the fast lane. Passenger cars and SUV drive in this lane if they are going faster than those in the other two lanes. Because of the danger of a commercial vehicle speeding or changing lanes, they are required to stay in slower lanes.
Speeding or Tailgating
If you are caught speeding or tailgating in Indiana, your license will possibly be suspended. It would depend on whether or not your driving was considered reckless. It also depends on whether or not you caused an accident.
Presume that your CDL will be suspended if you are guilty of either speeding or tailgating. It takes so much longer for a tractor trailer to stop. That's why safety boards help states set rules about just how close or fast a truck can drive. These laws are meant to protect both the commercial driver and the other people on the road.
Seatbelt Violations
There was a time (not so long ago) when tractor trailers were not even equipped with seatbelts. Just like private drivers, commercial drivers are now required to wear seat belts in Indiana. Indiana law does allow for the suspension of your CDL if you are found guilty of a seatbelt violation.
Typically, with personal drivers, seat belt tickets are considered very minor and carry a low-level fine. For commercial drivers, these violations are taken more seriously. Also, just like with private drivers, if there are passengers in the truck, they must also be wearing a seat belt.
If you are cited for any of these violations, your CDL may be at risk. This means your livelihood will be at risk. It is important that you call our office to schedule a consultation. You are going to need an experienced CDL ticket lawyer by your side. There is too much at risk.
The courts in Indiana take commercial driver violations very seriously. The laws set forth by the courts and the DMV are strict and leave little room for negotiation. It will take a skilled CDL attorney to help you get the best possible outcome.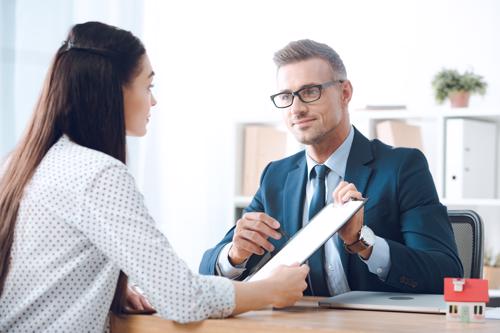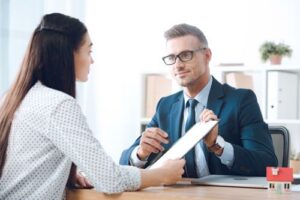 Indiana Laws and the Importance of Having a Skilled CDL Lawyer on Your Side
Indiana has very strict drinking and driving rules. These laws apply to both alcohol and drugs. Like all other states, Indiana sets a clear legal limit for alcohol. We are not just talking about DUI probation. The law is even more strict for commercial drivers. For personal drivers, this BAC level is .08.
If you are a personal driver and your blood alcohol content is .08 or higher in Indiana, you will be arrested.  Getting a ticket in your personal vehicle will have devastating consequences on your CDL.
For commercial drivers, the BAC level is reduced to .04. This means that your BAC only has to be half that of a personal driver to be charged. Also, as a commercial driver, you cannot refuse a chemical test. If you refuse a chemical test, your CDL will be suspended and you will need the services of a CDL ticket lawyer.
If you are operating your vehicle under the influence of drugs, you will be charged also. This is the case if you are caught with drugs in your possession. It is also the case if you appear to be under the influence of drugs. Officers are charged with the responsibility of keeping the roads safe. They will not take the risk that you are driving a big rig while on drugs.
If you are found guilty in a commercial vehicle with a BAC of .04 or higher, you face the regular penalties and again you will probably want to get a traffic lawyer for trucker ticket defense to defend your CDL license. If you refuse to take an alcohol test, your CDL will be suspended for 1 year. Second offenses for serious impairment while driving your truck, will carry a mandatory lifetime revocation of your CDL
Knowing how stiff these penalties are, you don't want to face it alone. If you are a commercial driver and have been charged with serious CDL traffic offenses, contact us to speak to a CDL attorney in Indianapolis immediately for a consultation.
You don't have a lot of time to prepare for your first court date. You want your CDL ticket lawyer to have as much time as possible to negotiate with the prosecutors.
Contact the CDL Ticket Defense Lawyers at the Rathburn Law Office Today
If officers charge you with any CDL violations, your first court date will be scheduled in a couple of weeks. Your CDL license may even be suspended at the time of the violation or arrest. It is important that your CDL defense lawyer has as much time as possible to prepare your case.
With your livelihood and possible jail time on the line, you need to take these violations seriously. Your CDL ticket lawyer will request all the documentation related to your case. He will try to communicate with the prosecutor to try to get the charges dismissed. He can look to see if there are other parties who are responsible for the violation.
Contact the office today to schedule your first meeting with an Indianapolis DUI defense attorney. There are experienced CDL ticket lawyer ready to answer any questions and concerns you may have. An Indianapolis CDL Lawyer can help put your mind at ease. Call us today.