You will face severe repercussions if you are found guilty of a crime, especially with a professional license in Indiana. If you provided the licensing Board with your life-scan fingerprints, the Board is now aware of your criminal case. This indicates that your professional license is also being investigated.
If you've been convicted of a crime, an investigation could jeopardize the rest of your professional career by suspending or revoking your license. Your career in Indiana might result from license suspension or revocations.
If this happens, you will require a premier law firm, such as Rathburn Law, to handle your professional license defense when your future is on the line. Our Zionsville attorneys for professional license defense can assist you in completing the procedure and obtaining the best outcome possible. Contact us at 317.671.8965 for a free consultation with no commitment. We'll help you in navigating the challenging aspects of professional license defense.
A licensed professional may receive complaints for anything from unethical behavior to poor performance. The Division is tasked with investigating complaints when filed, except for the abovementioned circumstances. Following receipt of a complaint, the Division will take the following actions:
 Make an initial assessment of the veracity of each accusation
 Send a copy of the complaint to the body in charge of policing the licensee's profession if it turns out to be accurate
 Notify the licensee of the nature and implications of the complaint, as well as the Board's responsibility to attempt a dialogue-based resolution of the issue using any practical means
 Inform the person who made the complaint of any developments.
The legislation stipulates that the Division must wait 30 days after completing all the steps above before reviewing the claim. In the next 30 days, the following may occur:
 The appropriate Board must attempt to resolve the issue with the licensee by speaking with them. The Board may request a maximum 20-day extension of the original 30 days
 If a settlement is achieved, the Board and the licensee may submit a signed statement to the Division attesting to the resolution of the complaint. The Division is then discharged from further duty
 The Division may begin its investigation immediately if a settlement cannot be reached or if the Board notifies the Division before the 30-day waiting period is over that it does not wish to continue discussions
The Division has the authority to call witnesses and order them to turn over books, records, papers, and other materials. An inquiry can only focus on areas where it appears that the legal standards of care have been violated. The Division will inform the attorney general if it determines that sanctions are required. At this point, the attorney general can approach the Board with a petition on behalf of Indiana. A public hearing will then be scheduled after that.
Impact Of Criminal Convictions On A Professional License
You risk losing your job if you have certain felony convictions and are a licensed professional in Indiana, such as a doctor, teacher, or real estate agent. Your professional license could be revoked or suspended if you are convicted of a crime. The good news is that you cannot just have your license revoked by your governing body, department, or commission without an opportunity to defend yourself.
You can get assistance from our Zionsville attorneys for professional license defense. We assist professionals charged with criminal convictions or other licensing issues and are adept at helping licensed professionals subject to disciplinary action maintain their status. We can assist you in understanding the situation and making the most of your legal options.
Activities That Put Your Professional License At Risk
Numerous offenses could jeopardize a professional license. The following are some instances of prohibited actions that could result in the loss of your license and conviction:
 Alcoholism which impairs one's ability to practice
 Practicing while under the influence of a prescription substance
 Fraud
 Theft
 Violence or abuse at home
 Embezzlement of funds
You will require legal assistance if you want to safeguard your rights and your employment permit. You will need knowledgeable and qualified professional license defense lawyers to understand your legal options. You can depend on our Zionsville attorneys for professional license defense during the case's pre-accusation phase, a formal hearing under administrative law, and negotiations.
How Can A Rathburn Law Attorney Help You Defend Your License?
A lawyer can help you prevent the worst consequences of an administrative probe, but it can still be detrimental to your finances and reputation. Legal representation might be beneficial even before your case reaches a formal hearing. It is usually better to retain legal counsel as soon as you know you are being investigated. Our professional license defense lawyers can support you in crucial ways throughout the entire process, including (but not limited to):
Investigation
You should consult with a lawyer before speaking with investigators. Our professional license defense lawyers at Rathburn Law will investigate our case and present you in court when you are being questioned
Conferences and hearings
Both informal and formal hearings might negatively affect the outcome of your case if they are conducted improperly. We will accompany you to every meeting to offer supporting documentation and attempt a fair resolution of your conflict
Appeal
We will advise you if you have the right to appeal depending on how your investigation or hearing was conducted. We will also assist you in launching the procedure and presenting your case
Reinstatement
If your license has been revoked or suspended, we will assist in examining your options to have it restored or reinstated, which could allow you to return to work in the future
Psychological support
As criminal defense lawyers, we frequently provide our clients emotional support despite not having formal training in psychology. A criminal case can be similar to traveling on a roller coaster for persons who are ashamed, depressed, or have low self-esteem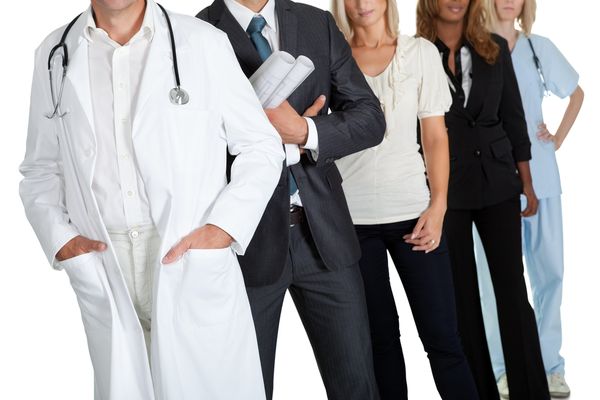 The Professionals We Help At Rathburn Law
People who work in certain positions in Indiana must hold various licenses, certifications, and permits. The following is a list of some of the professional licenses we defend in Indiana:
Accountants
People who work in accounting can obtain licensure from the Indiana Board of Accountancy. Accountants can seek the assistance of an Indiana professional liability defense lawyer with experience in licensing and complaint proceedings for accountants if they want to contest allegations of legal, criminal, or ethical wrongdoing.
Doctors
Being a licensed medical doctor or physician requires years of education; thus, having that license is valuable. You need the assistance of a lawyer who has successfully defended clients before the Indiana Medical Licensing Board if a professional claim or allegation is jeopardizing your license.
Nurses
The role of nurses in the healthcare system is crucial. Nurses should defend themselves in front of the Indiana State Board of Nursing if a conviction arises against them. The best way to safeguard your nursing license is to work with Zionsville nurses license defense who are knowledgeable with professional licensing agency defense in Indiana.
Pharmacists
Running a pharmacy involves several challenging aspects. Pharmacies must get the necessary permits, and pharmacists and pharmacy technicians must be licensed after completing the required coursework, training, and examinations. The Indiana Board of Pharmacy regulates these permits and licenses. The Board can suspend or revoke a pharmacy's or pharmacist's license if they are suspected of breaching the law or failing to uphold professional standards. In this case, you need a pharmacist's license defense lawyer in Zionsville to safeguard their businesses and careers from potential harm.
Aggressive Zionsville Professional License Defense Attorney
A professional license suspension or revocation can have catastrophic consequences. You can safeguard your license and your right to perform in your field by working with a knowledgeable Zionsville experienced license defense attorney. You have put much effort into becoming and maintaining your professional license. You should take any allegations against you seriously and take prompt action if they have the potential to damage your reputation or licensing.
A disciplinary investigation must be handled carefully, even if it yields no results. You shouldn't have to handle things alone since the investigators might occasionally be frightful. If you are the subject of a disciplinary inquiry, you should immediately contact a skilled Zionsville professional license defense attorney from Rathburn Law. We are prepared to investigate the matter and work with you to develop a solid defense to safeguard your license, reputation, and career. Call us at 317.671.8965 to have your case reviewed and represented at a no-obligation fee.