When facing a DUI charge in Indianapolis, it's crucial to have the right defense attorney by your side. You need someone who knows the ins and outs of the local jurisdiction, someone who will fight tooth and nail for your case. But with so many attorneys out there, how do you choose the best one?
In this blog post, we'll discuss five key qualities to look for in an Indiana DUI defense attorney.
1. Experience in Your Local Jurisdiction
One of the most important factors to consider when hiring a DUI lawyer is their experience in your local jurisdiction. Your attorney should be familiar not just with state DUI laws, but also with the courts in your area.
An attorney who is well-versed in the specific nuances of your local courts will have a better understanding of how to navigate through the system effectively. They will know the judges, prosecutors, and even some potential expert witnesses that could be crucial for building your defense.
Additionally, an experienced attorney will have a deep knowledge of any recent changes or updates in DUI laws. This means they can craft a strategic defense strategy tailored to the unique circumstances surrounding your case.
2. Full Commitment to Your Case
During a DUI case, you need a lawyer who is fully committed to helping you. This level of dedication can make all the difference in the outcome of your situation. A committed attorney will go above and beyond to ensure that your rights are protected and that you receive a strong defense.
A committed lawyer will take the time to thoroughly investigate your case, gathering evidence and interviewing witnesses if necessary. They will leave no stone unturned in their quest for justice on your behalf.
In addition, a dedicated attorney will prioritize communication with you throughout the entire process. They understand that this may be a stressful time for you, so they will make it a priority to keep you informed about any developments in your case.
3. A Proven Track Record
When it comes to choosing an Indiana DUI defense attorney, one crucial factor to consider is their proven track record. You want an attorney who has successfully handled cases similar to yours and has a history of achieving favorable outcomes for their clients.
Look for an attorney who can provide you with concrete examples of past successes, such as reduced charges, dismissed cases, or minimized penalties. This information will give you confidence in their ability to handle your case competently.
Additionally, consider seeking out client testimonials or reviews that highlight the attorney's track record. Hearing about others' positive experiences can further reassure you that you are making the right choice.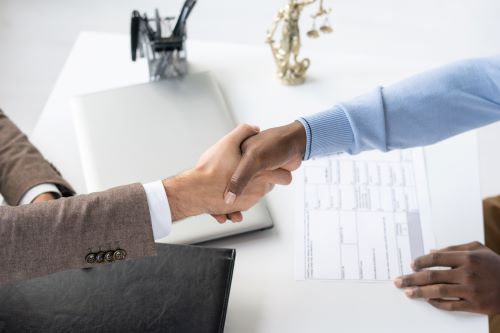 4. Genuine Empathy and Understanding
A skilled DUI/DWI lawyer demonstrates empathy and understanding towards your situation. These are essential qualities to look for in an attorney.
Being arrested for driving under the influence can be an incredibly stressful experience. An empathetic attorney will strive to understand the circumstances surrounding your arrest. They won't simply view you as another case number. Instead, they'll take the time to grasp your unique situation and any mitigating factors that may exist.
This trusting relationship is vital because it allows you to feel comfortable sharing all relevant details about your case without fear of judgment or misunderstanding.
5. Transparency in Communication
When you are facing a DUI charge, clear and open communication with your defense attorney is crucial. Transparency in communication ensures that you stay informed about the progress of your case and have realistic expectations throughout the process.
A reputable lawyer will explain legal jargon in simple terms. They will make themselves readily available to address any issues that arise.
In addition to keeping you informed, the attorney will provide honest assessments of your situation. They will explain the potential outcomes and possible strategies for defending against the charges so that you can make well-informed decisions regarding how to proceed.
Transparency also means being upfront about fees and costs associated with their services. A trustworthy DUI defense attorney in Indianapolis should clearly outline their billing structure from the start, including any additional expenses that may arise during the course of your case.
Talk With an Experienced Indiana DUI Attorney!
When facing a DUI charge, it is crucial to have the right legal representation by your side. By considering the factors mentioned above, you can ensure that you choose the best lawyer for your defense.
At Rathburn Law, you will get clear answers and an honest legal opinion about your case. We offer each new client a free case review, so you can get the answers you need and the lawyer can evaluate your case.
Don't face this legal battle alone. Call 317-671-8965 to discuss your case with an experienced Indianapolis DUI lawyer!